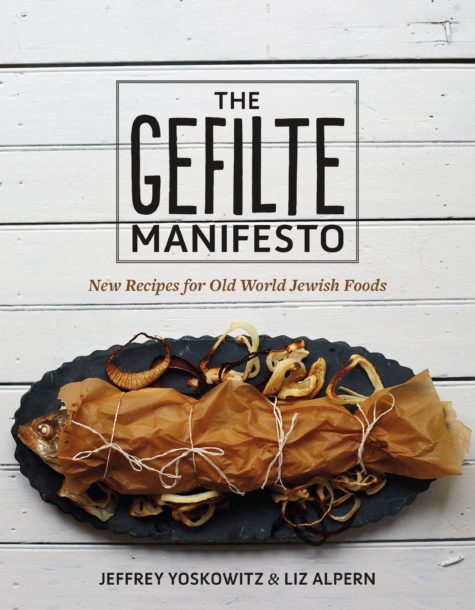 Have you ever heard complaints about Ashkenazi cuisine? Not quibbles with individual dishes, mind you, but declarations that the entirety of the ethnicity's food culture is simply Not Good? And have these assertions ever come from other Ashkenazi Jews?
Jeffrey Yoskowitz and Liz Alpern sure had heard it all. But for a few years now, they've been making old recipes new through their business, Gefilteria. They've tackled everything from kvass to the black and white cookie, but as the name suggests, they've especially burdened themselves with the challenge of reclaiming that divisive Jewish offering: gefilte fish.
And now, in time for the High Holy Days, they have released a book: The Gefilte Manifesto: New Recipes for Old World Jewish Foods. As the subtitle suggests, it is by and large a cookbook, but also a series of personal reflections on the food, a history of Ashkenazi cuisine, and tips on how to modernize dishes based on current food culture and technology. They largely don't make changes for the sake of shaking things up, but there are definitively creations like the kimchi-stuffed cabbage that shtetl-dwellers couldn't have enjoyed.
Most of all, Yoskowitz and Alpern have something to prove. Through vivid discussions of spices and flavors, and gorgeous photographs of dishes, they're gently, but firmly insisting that the problem isn't the cuisine— it's the way you've encountered it, as a watered-down, mass-manufactured facsimile of what your ancestors enjoyed on far more limited means.
In an era of a new, thoughtful approach to food (and in a place like Brooklyn, where the Gefilteria is based,) Yoskowitz and Alpern also touch on concerns of sustainability and seasonability that are both popular now, and were essential in the Old World. Take the new recipe for challah with a marble rye twist— Alpern suggests using slightly stale challah to make french toast, a newer way to solve an old problem. In fact, the book has an entire troubleshooting guide in the back of suggestions of what to do with extra ingredients: "If this book is good for anything," it says, "it's for what to do with your leftover pickle brine."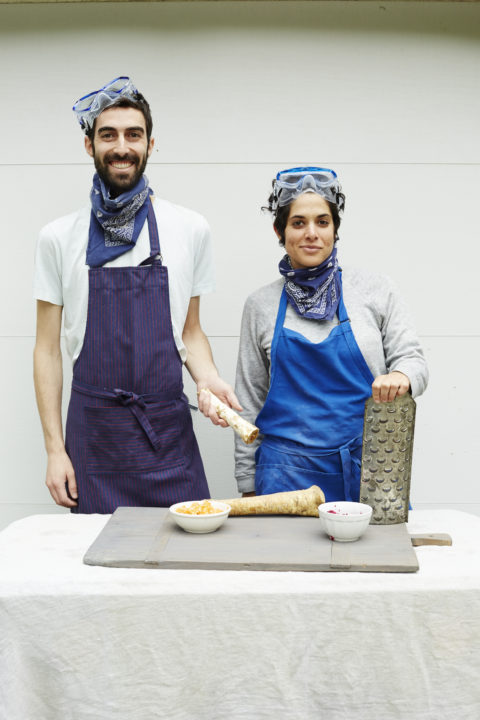 Ultimately, the book's message is simple: continue to enjoy the food that sustained European Jews for so long.
"Gefilte is not just about your bubbe," Yoskowitz, Alpern, and their co-founder Jackie Lilinshtein write in the titular manifesto, "Gefilte is about reclaiming our time-honored foods and caring how they taste and how they're sourced… It is about taking food traditions seriously and reclaiming the glory of Ashkenazi food— what it has been and what it can be."
The book also contains over 100 recipes, from mains to drinks, so if you don't like something (or have dietary restrictions, like vegetarianism), there's bound to be something you can enjoy. In my (pescetarian) household, my husband prepared both the book's kale salad ("really delicious," quoth he,) and sauerkraut ("good, and easy to follow").
While we have yet to tackle the book's instructions on how to make gefilte, I've had the Gefilteria's product, and it is some good stuff. If I could recreate that in my own home, I'd be well on my way to converting nonbelievers to the joys of gefilte fish, and Ashkenazi cuisine.
Images courtesy of The Gefilte Manifesto